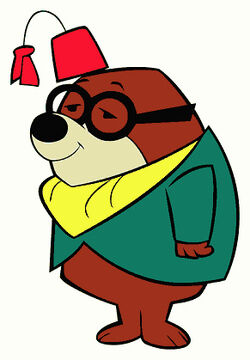 Folks, I think I've figured it out. I think I know THE big secret that the Trump administration is keeping from the public and Congress.
No, this secret has nothing to do with urine or hookers: Our society has become so debauched that Trump might survive the uproar even if Putin released the video. Hell, his approval ratings might even
rise
.
I'm talking about something else, something so horrible that, if it became known, not even the most demented disciple of Alex Jones could muster up a rationalization.
Trump's big secret should have been obvious for the past two weeks. Just for fun, I have decorated this very post with visual clues. Let's see if you can guess the Big Secret before I spell it all out.
As it happens,
a previous post
mentioned
the
key fact you need to know, but not in a way that turned on all the lights. I was still in darkness myself. The lights came on only when I listened to
this Sam Seder interview with the marvelous Marcy Wheeler
.
Hm. How to proceed...?
What would be the most effective way for me to flip the "on" switch and lead you good people out of the same darkness
I
was in until this afternoon?
Let us begin by noting that each day's news cycle reveals more about the depth and scope of Team Trump's ties to Putin.
Kurt Eichenwald
has revealed that allied intelligence services have been listening in on the Trumpers.
Moreover, a Baltic nation is gathering intelligence on officials in the Trump White House and executives with the president's company, the Trump Organization, out of concern that an American policy shift toward Russia could endanger its sovereignty, according to a third person with direct ties to that nation's government.
The Western European intelligence operations began in August, after the British government obtained information that people acting on behalf of Russia were in contact with members of the Trump campaign. Those details from the British were widely shared among the NATO allies in Europe. The Baltic nation has been gathering intelligence for at least that long, and has conducted surveillance of executives from the Trump Organization who were traveling in Europe.

These operations reflect a serious breakdown in the long-standing faith in the direction of American policy by some of the country's most important allies. Worse, the United States is now in a situation that may be unprecedented—where European governments know more about what is going on in the executive branch than any elected American official.
These intelligence operations against the United States come as a result of allied concern about Russian President Vladimir Putin's designs to damage NATO and whether Trump intends to follow a policy path that would embolden Russia. In addition, they are apprehensive about whether a newly strengthened Moscow would use its energy weapon—Western Europe obtains almost 40 percent of its natural gas from Russia—to push aggressive policies with little objection from the Trump White House.
Now let us turn to
former NSA guy John Schindler
, who has been tweeting some pretty ballsy stuff, such as his prediction that Trump will die behind bars:
IC thinks Trump is a traitor. I'll leave to actual lawyers to assess that, but it's quite a day in any democracy when the spies think such.
("IC" = intelligence community.) Is Schindler as plugged-in as his words suggest? Is he reliable? Some consider him dubious, but I think that
his feed
bears watching.
The following comes from his piece in yesterday's
Observer
:
Just a few days ago, I broke the story that the National Security Agency, the country's most prolific and secretive spy service, was withholding highly sensitive intelligence from the White House, fearing that it might be compromised by members of Team Trump who possess unsettling links to Moscow.
The WSJ has independently confirmed this claim.
U.S. intelligence officials have withheld sensitive intelligence from President Donald Trump because they are concerned it could be leaked or compromised, according to current and former officials familiar with the matter.
We've heard a lot about leaking in recent days. I think that the biggest leakers are high-level members of this administration.
Right now, let's return to Schindler's piece in the Observer. Naturally, he goes over the Flynn affair, which this blog has already covered at some length. Schindler correctly points out that it made no sense for Flynn to offer a deal on sanctions without Trump's go-ahead.
As The New York Times reported, NSA intercepted numerous conversations between members of Trump's inner circle and senior Russian intelligence officials, as well as other Kremlin power-players. Although NSA sources did not reveal the content of those calls—and even specified that to date, no signs of collusion in hurting Clinton's campaign had been found—the appearance of something worse than mere impropriety was unavoidable.
"Something worse"? Damn straight.
Have you been able to guess what that "something worse" almost certainly is? Come on, people.
Wake up.
Just take another look at the illustrations above, and then apply some simple deductive reasoning. Try to think like dear old Jim Angleton, the CIA's chief counter-intelligence officer in the 1950s and '60s.
Russian intelligence has reverted to its former practice of referring to the United States as the "Main Adversary." If you are Vladimir Putin, former KGB agent, what is the one thing you would love to learn from your Main Adversary?
Suppose Vladimir were to gain a pal in the White House. Suppose that pal had the highest security clearance. Suppose that pal were someone on the level of, say, Steve Bannon or Michael Flynn -- or Trump himself. What's the first thing that Putin would want such a pal to tell him?
I've already given you the answer.
IT'S ALL ABOUT THE MOLES, DUMMY!
The first thing Putin would want to know is: "Who are the American agents within the FSB?" Let's go to the chronology:
1. Trump took the office on January 20.
2. On
January 31
, the following appeared in
Foreign Policy
:
Sergei Mikhailov, allegedly detained at a board meeting last December, and his deputy, Dmitry Dokuchaev, were arrested by the Kremlin on Jan. 27 for treason and illegal hacking. Then, on Tuesday, Russian news agency Interfax, after hearing from unidentified sources, reported that they, along with Ruslan Stoyanov, the head of cybercrime investigations at Kaspersky Labs, and a fourth, as yet unnamed person, are suspected of passing along secret information to the CIA — or of passing it to someone who passed it to the CIA. The Kremlin, for its part, has refuted such claims through spokesperson Dmitri Peskov, who said, "…we categorically deny any assertions about the possible complicity of the Russian side in any hacker attacks," adding, "All the suspects have been charged with high treason. This is the sole count in the case. There are no other accusations."
Now go
here
:
For the first time in decades Muscovites in recent days heard that Russia's most secret law enforcement agency had arrested one of its own top officers, and it happened in the middle of an official meeting. Like a scene out of some Brian de Palma movie, FSB officers grabbed their colleague and put a bag over his head—and afterward made little or no effort to keep what they had done a secret.

Sergei Markov, a member of the Public Chamber in the Russian parliament and adviser to the Kremlin, confirmed the incident to The Daily Beast.

"In early December, FSB Colonel Sergei Mikhailov, who was responsible for cyberwars and cyberattacks… was arrested by the FSB; yes, with a bag over his head," he said.
When these stories first appeared, everyone thought about those arrested individuals purely in terms of the DNC hacks. Observers wondered:
Did those four lead the hacking? Was Putin trying to cover his tracks? Was he signalling the Americans in some obscure fashion impossible for mere mortals to comprehend?
I now believe that we all overthought the matter. Although an appreciation for nuance and complexity is usually laudable, we shouldn't run the maze when we have a direct path to the truth. K.I.S.S. remains good advice: Not for the first time in the history of counterintelligence, the situation is actually a great deal more straightforward than everyone originally presumed.
The CIA painstakingly recruited these four people years ago. They were valuable American assets placed deep within the Russian intelligence structure. Then Trump got into office, and Bannon and Flynn got clearances. Suddenly, those four assets had bags placed over their heads and they were led off either to prison or doom.
I suspect that Bannon or Flynn or another Trumpkin simply
gave them up.
Trump once said that his followers would forgive him if he shot someone on Fifth Avenue. What if four American assets -- people working for
our
interests -- were consigned to the flames of Moloch as sacrifices to Donald Trump's ambitions? Would Trump's followers forgive
that?
You may have already read
this article
, which discusses Bannon's leadership position within the Alt Right movement.
The Alt-Right Embraced Putin As Their Path to Power

The Alt-Right found itself banished to the margins of American society. They also found themselves believing that their values were more in line with Putin's. They agreed with Putin's crack down on gays and his anti-Western liberalism stances. They found that they shared Christian "Traditionalist Nationalist" or "Paleoconservative" views with Putin.
Steve Bannon on Putin:


When Vladimir Putin, when you really look at some of the underpinnings of some of his beliefs today, a lot of those come from what I call Eurasianism; he's got an adviser who harkens back to Julius Evola and different writers of the early 20th century who are really the supporters of what's called the traditionalist movement, which really eventually metastasized into Italian fascism. A lot of people that are traditionalists are attracted to that.

One of the reasons is that they believe that at least Putin is standing up for traditional institutions, and he's trying to do it in a form of nationalism — and I think that people, particularly in certain countries, want to see the sovereignty for their country, they want to see nationalism for their country. They don't believe in this kind of pan-European Union or they don't believe in the centralized government in the United States. They'd rather see more of a states-based entity that the founders originally set up where freedoms were controlled at the local level.

* * *

[W]e the Judeo-Christian West really have to look at what he's [Putin] talking about as far as traditionalism goes — particularly the sense of where it supports the underpinnings of nationalism — and I happen to think that the individual sovereignty of a country is a good thing and a strong thing. I think strong countries and strong nationalist movements in countries make strong neighbors, and that is really the building blocks that built Western Europe and the United States, and I think it's what can see us forward.
Evola was an intellectual founder of
fascism
. Bannon is too chickenshit to use the F-word, so he resorts to eupehmisms like "traditionalist" and "nationalist."
The Evola of our current era is Putin's friend and philosopher-in-chief,
Aleksandr Dugin
. We shall have much more to say about him.
The Russian ultra-nationalist dubbed "Putin's Rasputin" by Breitbart News when it was run by President Donald Trump's chief strategist, Steve Bannon, has emerged as an unlikely foreign-policy fixer for the Kremlin.

Alexander Dugin, whose bushy beard gives him a passing resemblance to the Siberian mystic who bewitched the last czar's family, says he played a key but largely clandestine role in patching up Russia's relations with Turkey, an account confirmed by a senior figure in Ankara. And with people he calls ideological allies now in the White House, Dugin says he's bullish on better ties with the U.S., too.
Some of you may complain that my argument comes down to
post hoc, ergo propter hoc
: Trump gets into office; ten days later, four of our spies in Russia end up with bags over their heads. Cause and effect? Just because it happened
after,
should we presume that
it happened
as a result of
?
My response: Chronology may not be causality, but in this case, it's really, really,
really
suggestive. The "bagging" of those four spies was without precedent in the history of espionage; so major an effect had to have an equally major cause. I've asked you to look not just at the timeline but also at Bannon's ideological linkage to Putin -- not to mention all of the
other
evidence of Team Trump's ties to Russian intelligence.
Some of you may argue that I have not offered the kind of evidence required in a court of law. Guess what?
Counterintelligence officers don't play by those rules
.
If the thesis presented here gains traction elsewhere, pro-Trump trolls will surely respond with their usual exercises in casuistry and name-calling. Those exercises will be a waste of time. In a spy-vs-spy case,
public
perception is immaterial. If I'm right, the Trumpers have gotten themselves into the kind of mess that can't be fixed by a propaganda campaign, because the key audience is propaganda-resistant.
If Bannon or one of the other Trumpers burned a group of important assets cultivated by our intelligence community, then they've pissed off the
See-fucking-Eye-A
. Dim they
ain't
. They cannot be bamboozled by the same tricks that fool the rubes who tune into Fox News and Alex Jones. Trolling and name-calling won't work on that community; neither will they be sidetracked by "nuanced" counterarguments based on academic hairsplitting.
I think that IC knows damned well what happened to those four burned agents. I don't think that the IC gives a damn about what you or I consider ironclad proof.
Vengeance is mine, sayeth the spook.
Schindler has predicted that Trump will die in prison. I wouldn't bet
against
that idea.
And I doubt that
this guy
can solve Trump's "spook problem." In a future post, we'll probably take a closer look at Stephen Feinberg, friend to Steve Bannon. For now, I'll leave you with this observation: When I look at photos of Feinberg, I hear that famous line from
The Music Man
-- "But he doesn't know the TERRITORY!"